Stardust - a new bronzing lotion full of golden particles
At 7suns, we know very well how important it is to be able to feel special at any time. We believe that everyone deserves to shine regardless of the occasion. So we created a completely new glowing bronzer. Stardust is a composition that combines the elegant, pearly nut color of the mass with tropical fragrance notes. We filled the tube to the brim with ingredients that will provide a beautiful tan, but also comprehensively care for the skin, while adding a little mysterious glow to it.
The extraordinary power of the shiny tube from 7suns
Stardust is all about the colour you can achieve – the formula is enriched with henna extract for long-lasting skin pigmentation, working perfectly with the natural bronzer, carrot oil. 
Golden Algae Extract is our way of delivering an incredibly powerful moisturising and anti-inflammatory action whilst protecting cell DNA – an excellent anti-ageing ingredient. Apple and milk thistle extracts provide extra hydration, anti-oxidation and regeneration, while wheat germ extract protects against water loss for skin tightening. Shea butter is responsible for exceptional nourishment and protection against heat and free radicals, while green tea soothes and alleviates skin while becoming a true synonym for a skin detox. 
To further enhance the effect of our new cosmetic, we have supplemented the composition with our proprietary MelanoBlend Formula. The carefully composed blend of ingredients of natural origin will intensively accelerate the process of skin pigmentation, extending the effects of the tan in an extremely effective way.
Stardust is simply… a bit of starry sky at your fingertips!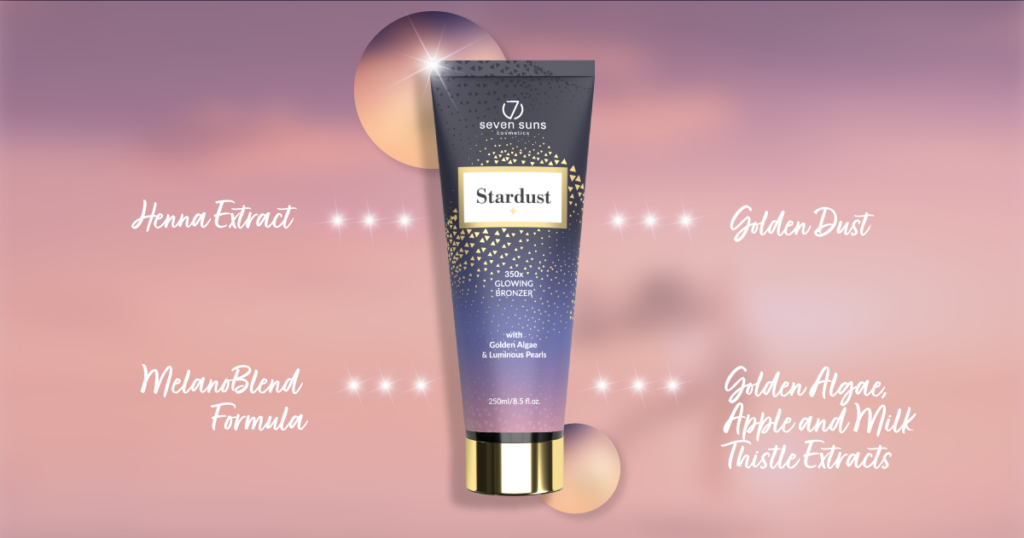 Bronzer - a cosmetic for the solarium only?
A well-chosen professional bronzer can significantly affect the results of a tanning session. The effect of immediate bronzers will be observed straight away after application. Our skin acquires the desired colour within a few moments thanks to substances with colouring properties, such as caramel, carrot oil or walnut extract. The use of delayed bronzers guarantees a gradual appearance of colour for the next few hours, and the tan obtained in this way will last a little longer. 
Additionally, carefully composed bronzing cosmetics contain many ingredients, thanks to which the skin will remain moisturised, nourished and toned – it will look youthful and simply spectacular. Manufacturers of professional indoor tanning cosmetics also ensure that the creams or lotions protect against the undesirable effects of ultraviolet rays. The combination of bronzing and caring substances allows you to achieve not only immediate colour but also extend the durability of the tan while enveloping the skin with a wealth of ingredients that will take care of its healthy appearance. 
Most importantly – to get the effect of sun-kissed skin – we do not need to use a solarium, although it is the most effective way to achieve a long-lasting tan. When we want an immediate result, for example, before an important event, a cosmetic with an immediate bronzer is a perfect solution.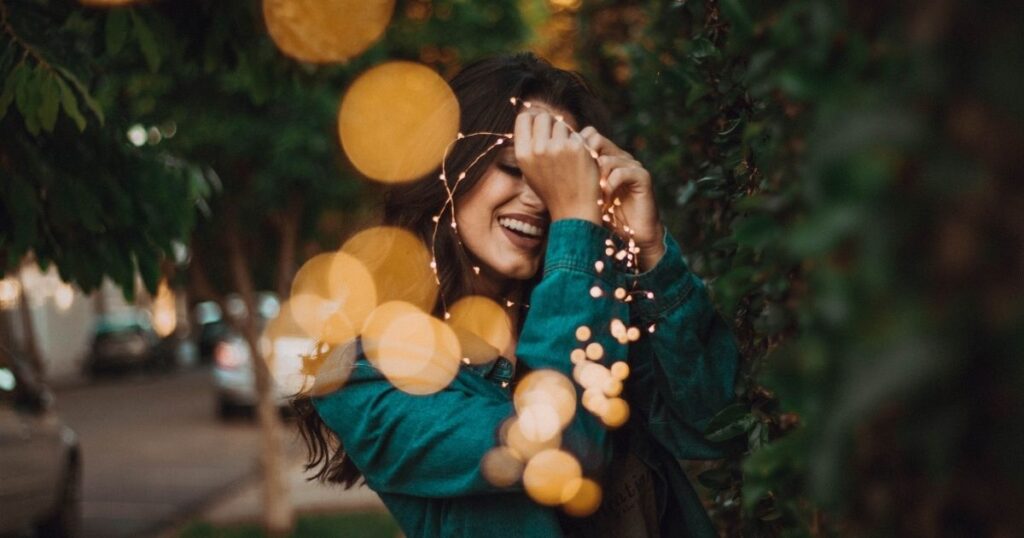 Bronzer with accelerator - the perfect combination
Professional indoor tanning bronzers are therefore a great solution for both beginners and advanced users of sunbeds. However… could it be even better? Most certainly! Many brands (including, of course, 7suns) add tanning accelerators to their lotions in addition to immediate and delayed bronzers. Their action is based on stimulating melanogenesis, i.e. the process of skin pigmentation. Thanks to this, the tan will appear faster and will deepen for many hours after the session ends. In this way, we can easily achieve the maximum effect in a short time, and the colour obtained in this way will accompany us for many days.
Who is the glowing bronzer for?
An additional effect, emphasising a perfect tan, can be the illumination effect obtained by adding a mineral called Mica to a lotion, well known in the make-up world. Its shimmering particles can be associated with a fairy-tale – with mysterious stardust of extraordinary power. Mica particles subtly illuminate the skin, giving it a unique glow. The glowing bronzer can be a great way to feel even more special – it will perfectly emphasise the pampered look of your skin before going to a big ball, a date, or coffee with a friend. It will also be the best friend of any woman who wants to feel like a princess daily. Regardless of whether you are going to the salon, or simply want to improve your mood, Stardust is there for you.