1: effective ingredients that accelerate tanning
Why do we love products with carrot root oil in the first place? Beautiful, natural shade of tan! In Carrot Gelly, in addition to the above-mentioned oil, we also find carrot root extract, beta-carotene, provitamin D3 and tyrosine (the most important ingredient in the melanogenesis process). Here we have a complete package that accelerates the tanning of our skin. The bronze deepens gradually and is exceptionally even and long-lasting. Naturally!
2: lightweight, non-staining formula and satin finish
Many carotene products available on the market are butters or oils. They leave an unpleasant sticky feeling, stain clothes, and what's worse – they leave traces on the couch that are difficult to remove. No wonder they are not welcome guests in most tanning salons! It's all different with Carrot Gelly: just a small amount is enough to cover the entire body evenly. The cosmetic leaves a satin, matte finish on the skin. It leaves the skin soft and nourished. Clothes and the couch can feel safe. We can safely use this gel both in the solarium and on the sandy beach.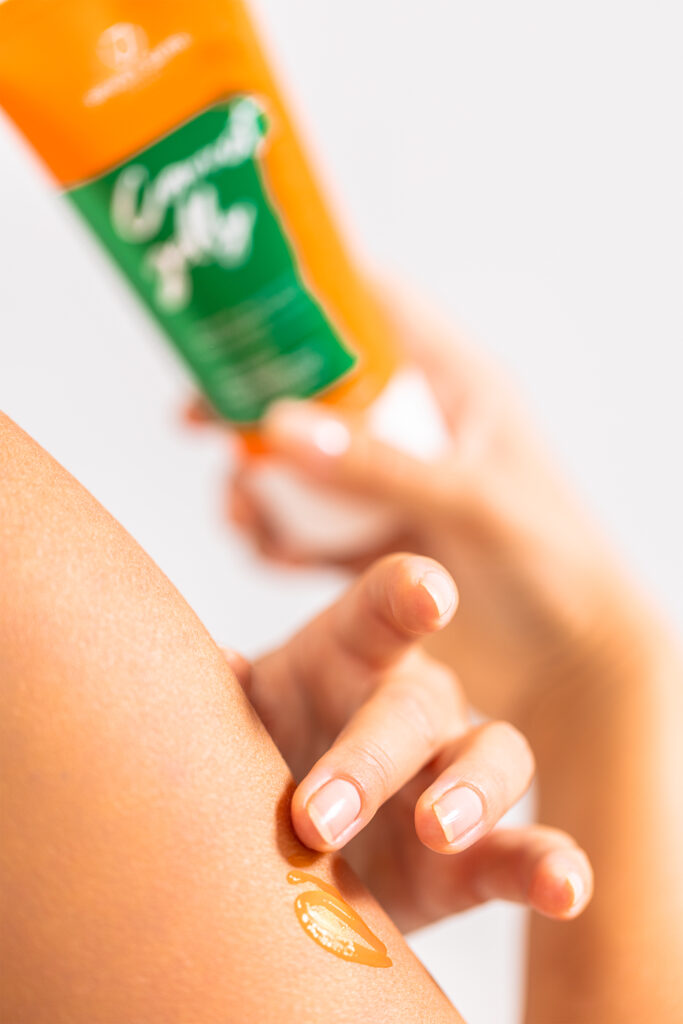 3: fruity, pleasant scent
Many tanning gels and butters available on the market have a heavy, unpleasant smell. That's why at 7suns we focused on the juicy, refreshing aroma of papaya. Applying Carrot Gelly is simply pure pleasure…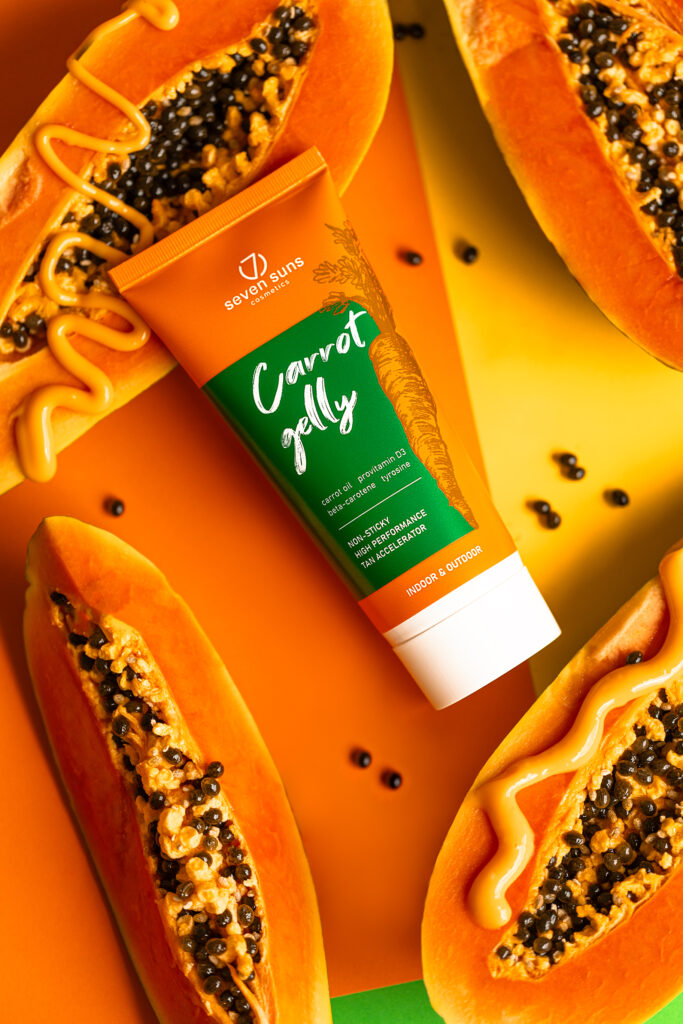 4: we also added something extra… firming!
Since we care about the colour and condition of the skin, why not also improve its firmness? This Gelly also contains herbaceous seepweed extract, which has slimming and anti-cellulite properties. Soda helps break down adipocytes (fat cells) into much smaller parts that are easily metabolized.
See more and ask about Carrot Gelly in your tanning salon!