Meet exclusive 7suns' series of cosmetics for tanning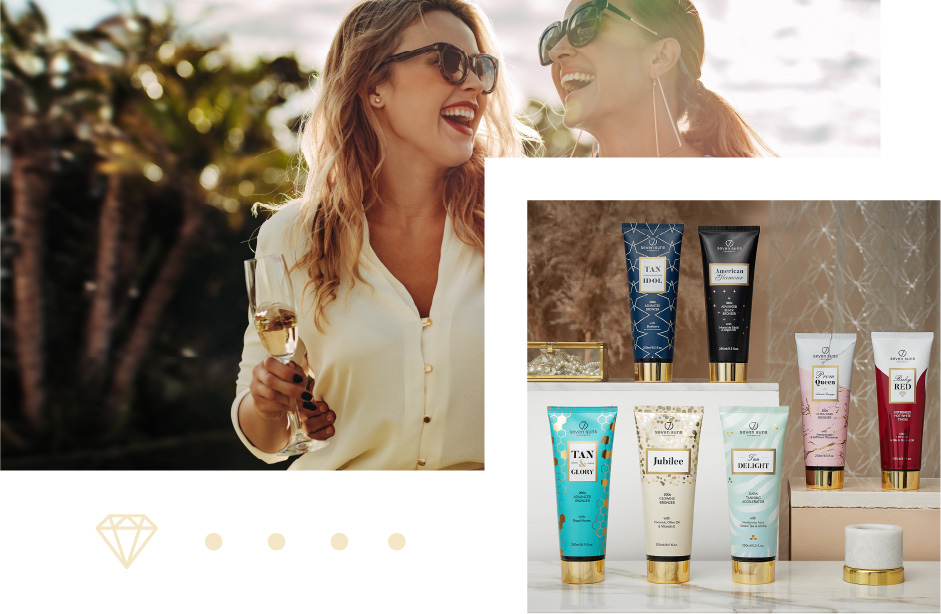 This line is dedicated to people who looking for a perfect tan. There is the best proprietary formulas were closed in elegant tubes with golden caps there, so premium tanning lotions and stylish packaging are made as a single whole.
Try the advanced American Glamour bronzer or the deeply moisturizing Tan Delight accelerator both of those products are based on natural extracts.
There is a set of accelerators and bronzers for full of energy people there. The line refers to the climate of holiday advantures and will be perfect not only for salon tanning but also for beach.
There are an accelerator with a warming tingle effect, creams for beginners and strong bronzers which were dedicated for experienced tanning lover.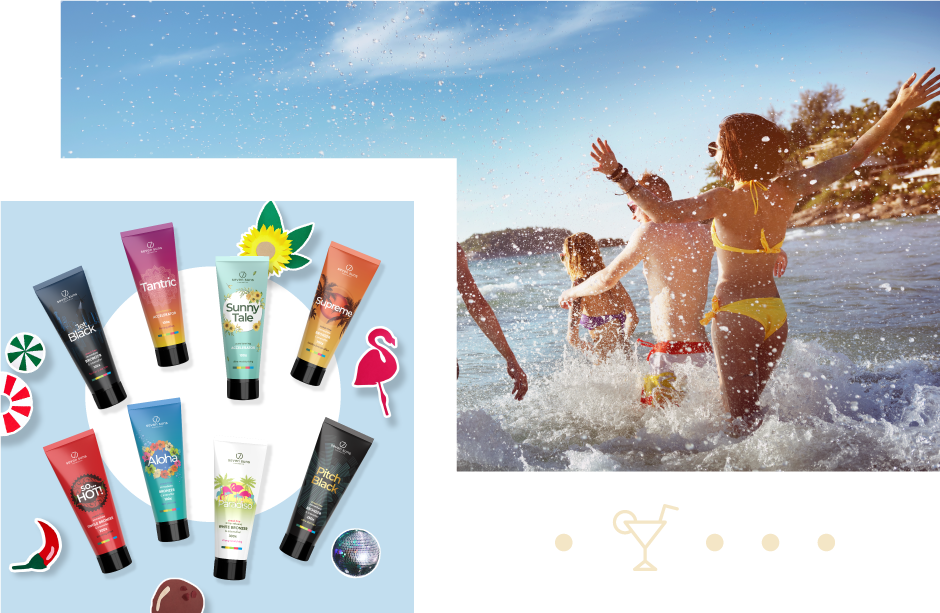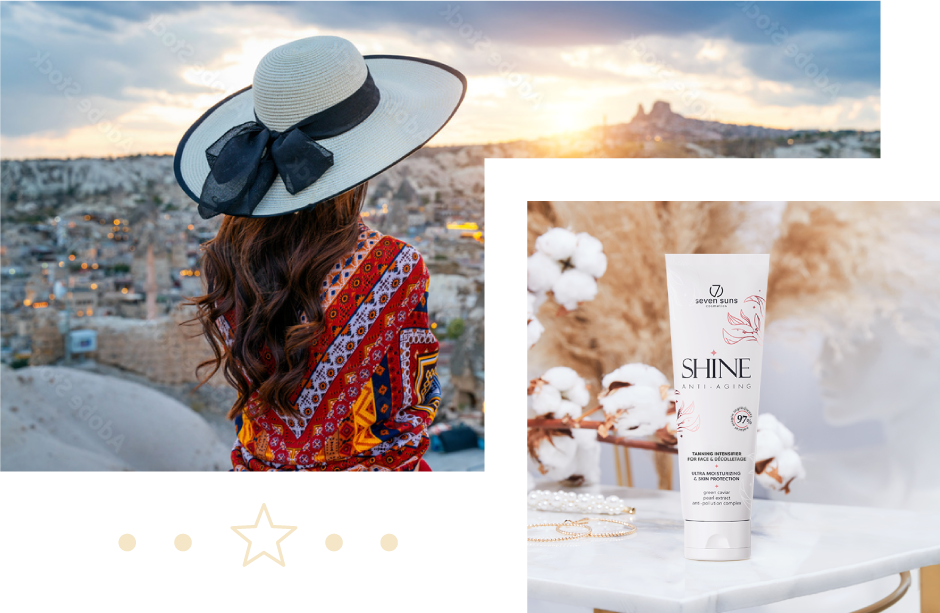 There is a mini-line of two cosmetics like caring and accelerating of tanning efects, it is a ready-made recipe for gold and natural tanning.
Try a tan eliksir Gold&Glow, which is enriched with a propietary formula calls Melanoblend that stimulates the natural process of skin pigmitation.
These cosmetics were produced for men skin and it's needs.
Everything needed for caring about the skin is in one line: anti-aging effect, moisturizing, regeneration, lifting, but first of all it is the Mediterranean tanning.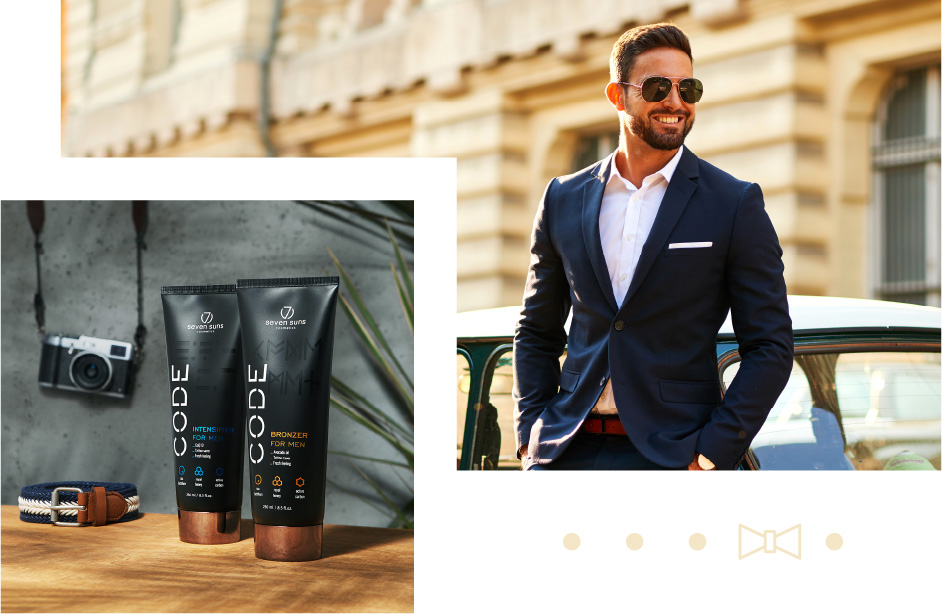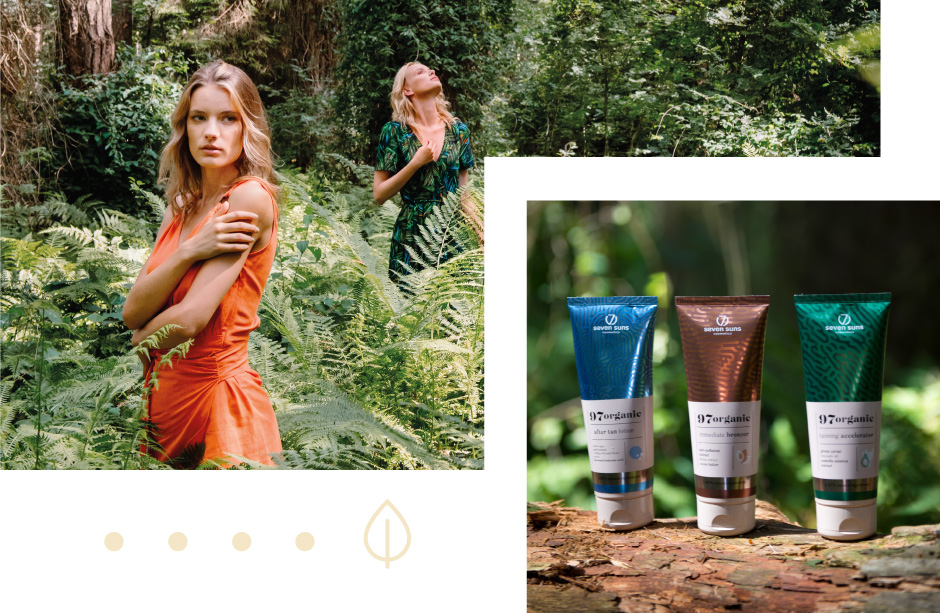 #for those who love nature
97% – that's how many ingredients of natural origins will take care of a beautiful natural tan and the health of your skin. The 97organic Green Series consists of:
advanced bronzer
advanced accelerator
after-tan lotion.
97organic is the first line of cosmetics for tanning beds which goes deep into nature.
Check out the composition – pure nature
Our balsams you can use not only in solarium, but also under the sun. Each of the accelerators and bronzers are available in a bottle or tube with a larger capacity and in a disposable sachet.
The 7suns' cosmetics can be found in good tanning salons and ordered at selected regional distributos all around the world.