Thanks to YouTube, today we have a chance to watch a lot of authentic, archival recordings of American TV programs. Among them, there are also those from the 1940s and 1950s. It's amazing how much the world has changed since then! Programs aimed at young women are particularly interesting. You will find everything there: from fashionable hairstyles, through the basics of skin care, trends in makeup and – of course – clothing. There are even "Get Ready With Me" videos – just like those with modern influencers …
The fashion of that time (very colorful dresses and flared skirts) is an inspiration for many of us to this day. How about skin care advice? Do such recordings hide forgotten treasures?
Let's check it out!
beauty tips for #face
"the thicker the layer of lotion – the better"
At that time, the skin of the face was taken care of with exceptional care and commitment. Advanced cosmetic procedures were still rare, which is why a radiant complexion depended on daily care. Unfortunately, the hint "the thicker the layer of lotion – the better" did not stand the test of time at all.
Today we know that a heavy layer of the cosmetic makes it difficult for the skin to breathe and can block pores, which is the first step to breakouts. This advice is especially harmful for the delicate, thin skin under the eyes. Loading it with a thick layer of cream may even result in swelling and the so-called "bags" under the eyes. Certainly not such an effect our grandmothers dreamed of!
Similar comments can be made to the next advice – using petroleum jelly or even … kitchen lard all over the face, as an illuminating make-up base. We can't even imagine the effects!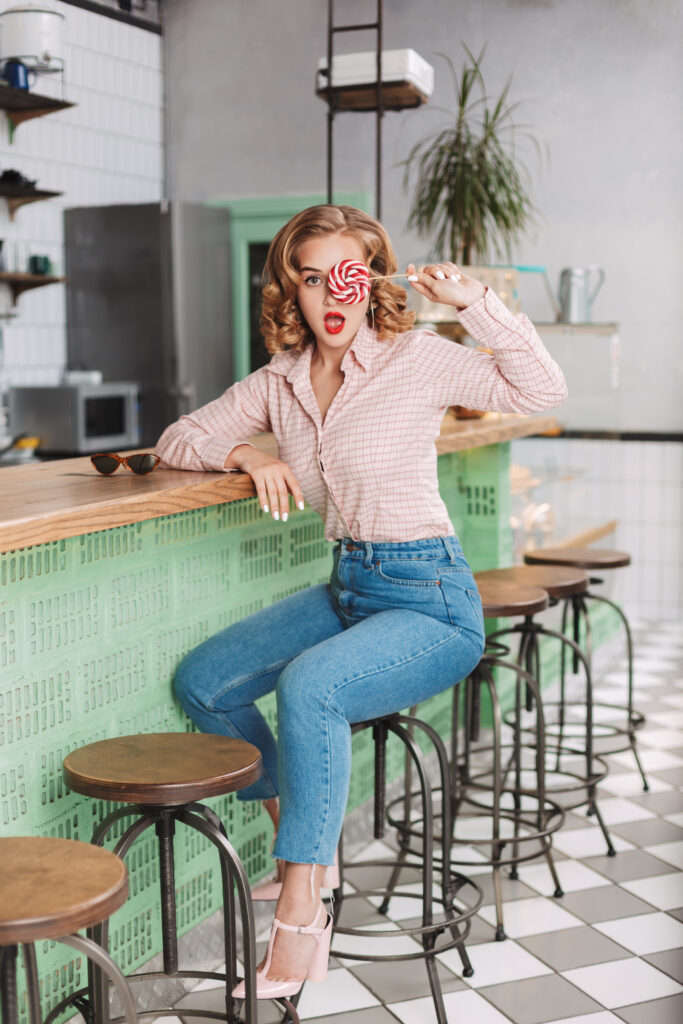 Although face cleansing gels have been around for some time, soft soap was still frequently recommended as the main cleanser. In addition – rubbed into the skin with as much energy as possible and rinsed with the hottest water. In this way, the desired "creaky" effect was achieved. What about the rule of gentle skin care? Such advice appeared only later, as our knowledge of the structure and functioning of the skin increased. Fortunately, we are now aware that excessive drying and irritation of the epidermis only causes faster and more intense production of sebum.
beauty tips for #body
"hamburger – the best choice for breakfast"
Of course, the guides from years ago also included effective methods for a slim figure. And although most of the advices was based on (still valid) healthy moderation and fresh vegetables and fruit, you can also find some "hits" here. For example: recommendations for a healthy breakfast. It was supposed to include: a glass of milk, boiled eggs and… a hamburger. A strong start,we must admit! 🙂
beauty tips for #hair
"wash your hair (not too) often"
As American teenagers were taught, it is worth washing your hair often. Sounds obvious? It depends on how exactly you understand the word "often". As the narrator of one of the guides explains – it even means once every … two weeks! Contemporary hair hygiene: 1950s – 1:0!
beauty tips for #tanning
"barbecue sauce for tanned legs "
We couldn't skip this topic! In the 1940s and 1950s, a golden summer tan (just like today) – was very much in demand! Many holiday resorts have just advertised themselves with the promise of a beautiful shade of brown after returning from vacation … Unfortunately, the market for tanning products was just slowly beginning. So alternative ways to speed up the effects were needed – such as … silver foils to concentrate the sunlight. The effect of tanned, smoothed legs was also obtained by spreading them with a mixture of tea and coloured cooking sauces. The progress in this area is perhaps the greatest – with a huge selection of tanning accelerators and bronzers, we can finally fully control the tanning results!
Are you curious about the beauty tricks of our grandmothers, which 100% have stood the test of time and are still worth trying? Of course, we found them too! 🙂 See you in part 2 of the post – very soon.
Or maybe you follow the beauty tips that your mothers, grandmothers or even great-grandmothers gave you? Be sure to share them in the comments – we are very curious!