Natural skincare - a growing trend
Natural cosmetics have found their place on store shelves and in our homes for good, triumphing in drugstores and professional beauty salons. 
It is estimated that at the beginning of 2020, the range of natural cosmetics available in Poland increased by as much as 50%. Such dynamic growth is not surprising. After all, we try to be as close to nature as possible, striving for a more conscious and ecological lifestyle.
Taking care of the environment, we try to be concerned not only about the surroundings, but also about our healthiness, including the skin. Consumers more and more often pay attention to the composition of the products they choose, opting for those containing as many ingredients as possible directly from natural sources. The wealth of essential oils full of vitamins, plant extracts, carefully selected waxes and butters allow us to give our skin the best of everything. 
There is a great power in well-composed ingredients, taken from the sources of nature. It is worth taking advantage of their wealth by choosing organic cosmetics — also for tanning. Eye-catching color, deep hydration, nourishment and firming — the 7suns brand has discovered the secret of golden skin in harmony with the forces of nature.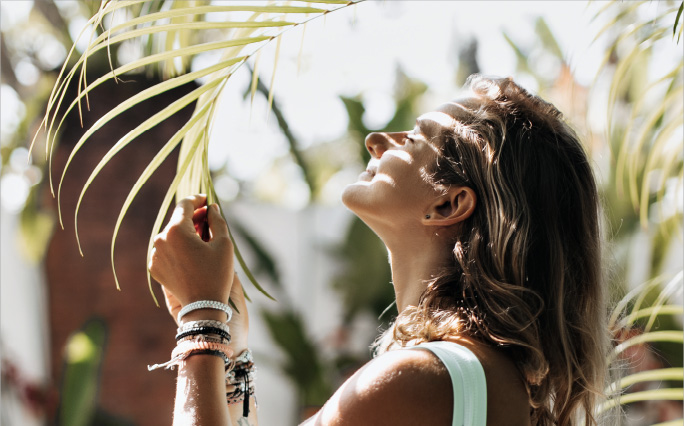 Sun-kissed skin? Naturally!
When talking about skin care based on natural ingredients, we shouldn't forget about tanning. The tanning industry is also not lagging behind, entering a completely new era of organic tanning. Soon, a revolutionary line of three new 7suns products will appear on the market with 97% of real treasures from nature.
The accelerator with green caviar and avocado oil, is responsible not only for the acceleration effect, but also for proper hydration, smoothing and nourishment of the skin, will take care of fast and effective tanning. The bronzer, whose strength lies in ginseng and henna extracts, as well as in cocoa butter, will help you achieve a deep tan and a youthful, healthy and radiant glow. After sun care lotion wraps the heated skin with pearl extract, summer lilac and golden algae, providing perfect hydration and rejuvenation, perfectly emphasizing the golden color. 
Healthy-looking, sun-kissed skin is literally at your fingertips. And all this in harmony with the forces of nature. Regardless of whether we decide to relax on the beach or spend a few moments in the glow of solar lamps.
97organic - natural cosmetics for tanning in the sun and in a solarium
97organic is a line consisting of three extraordinary cosmetics with a composition of up to 97% based on ingredients of natural origin:
Do you want to take care of a beautiful and healthy tan? Ask about the 97organic series in your favorite salon soon.